Who are we?
With only one link between the farmer and the consumer, we bring the tastiest local products to the people's homes in the Dune & Bulb Region, Leiden and the surrounding area and Amsterdam.
We get all products directly from farmers and traditional producers in the Bollenstreek and Het Groene Hart, so without the intervention of an auction, transshipment or storage. As a result, the farmers receive a fair price for their hard work and because less transport of the products is required, less CO2 is emitted.
Wonderfully fresh up close!
By ordering from FamerBox you not only enjoy delicious local products, it is also sustainable and you support several local farmers at the same time!
Local enjoyment is sustainable enjoyment!
Erwin & John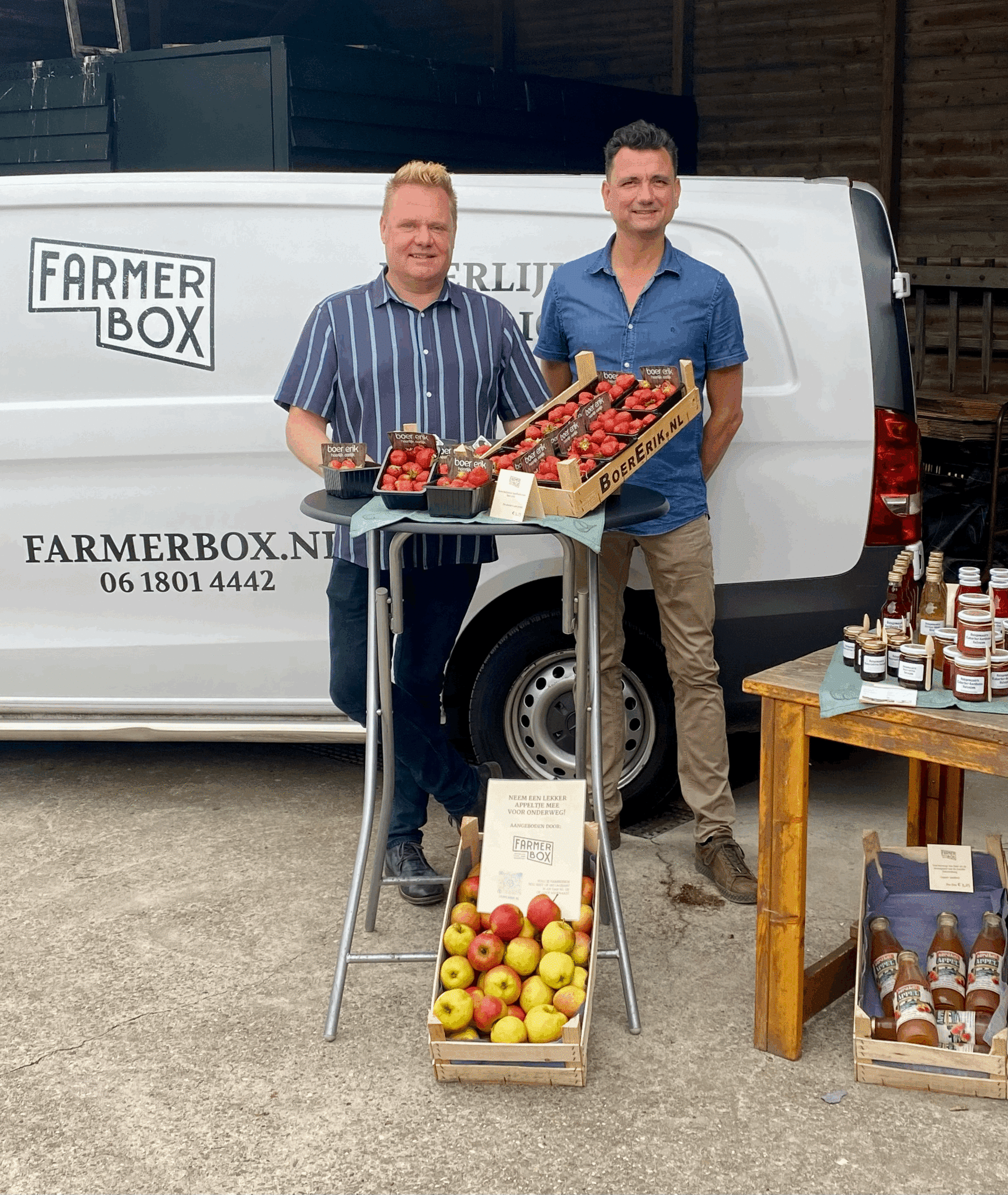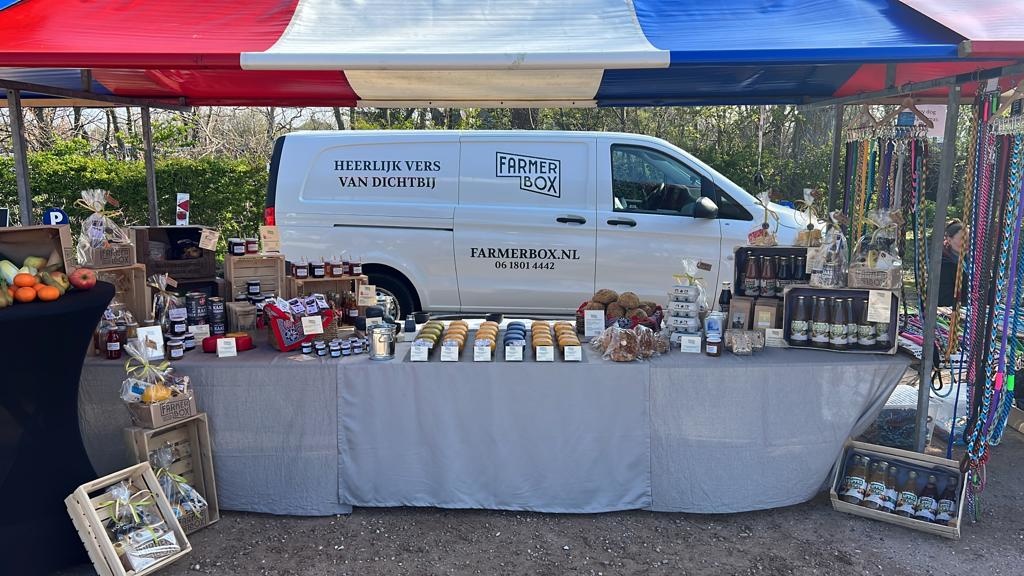 Durability
Delicious fresh up close is sustainable enjoyment
FarmerBox is the new short-chain initiative, which originated in the Duin- & Bollenstreek. An initiative with which we want to make a sustainable contribution to our society. With our company we ensure a shorter food chain, which means less logistics and traffic movements are required. For example, we are committed to limiting CO2 emissions and farmers receive a fair price for their hard work. We also want to increase the food awareness of consumers by showing the diversity of high-quality products available in our own environment. At FarmerBox we are also working on another social goal: Zero Food Waste, reducing the large amount of food that is wasted every day, especially by supermarket chains and the catering industry. We want to prevent as much food waste as possible, which is why we only purchase products that have been ordered by our customers in advance and we are not left with a residual stock. By ordering the FarmerBox you not only enjoy delicious fresh products up close, you also support our sustainable philosophy!
Support Your Locals NL

The increasing demand for locally produced food is being encouraged by Support Your Locals NL, a nationwide campaign aiming to support local food producers, both during and after the corona crisis. They call on the whole of the Netherlands to opt for products from close by as much as possible. This campaign is a collaboration between the Taskforce Korte Keten and the campaign agency Food Cabinet and is supported by a growing network of local entrepreneurs and food producers throughout the Netherlands.
Support Your Locals NL                                     Taskforce Korte Keten                                     Food Cabinet
Where do we deliver?
The area where we deliver is the Duin & Bollenstreek and Leiden and the surrounding area and Amsterdam. There are of course exceptions for special requests! See the delivery area in the picture below.